Quick & Easy Vegan, Nut-Free Cream Cheese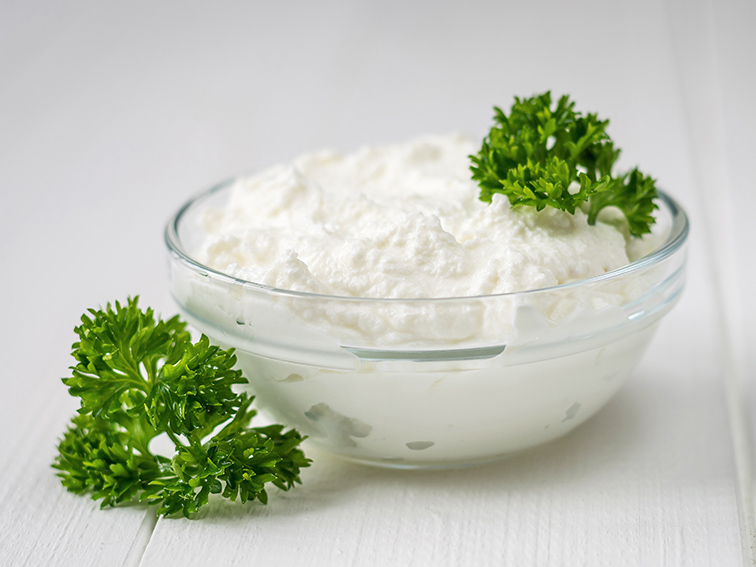 Energy 0.698 kcal / 2.9 kj

35%

35%
By: Rowanna Watson
For me, cream cheese is a comfort food. But who new you could enjoy the comfort – and be healthy too! 
Awesome right?!
This recipe is so much better than the store-bought processed cream cheese. For a start – its good for you.
If you want to customize it, why not add in herbs and spices, some ideas are:
Black pepper
Garlic
Chives 
FOR THE PLAIN CHEESE SAUCE
Coconut Milk (full fat)

1.5 Cups



Lemon

 1
Sea Salt (or pink salt) pinch


Nutritional Yeast 

1.5 tbsp
OPTIONAL: GARLIC, PEPPER OR HERB FLAVORING 
Garlic powder

 1.5 tsp




Black pepper

0.5 tbsp
Step 1
Refrigerate coconut milk, overnight or for at least 2 hours
Step 2
Open the tin of coconut milk and scoop out the coconut cream from the top of the tin. Keep the water in a container to use in other recipes.
Step 3
Mix with a handheld electric mixer or food processor. Until everything is combined and creamy.
Step 4
Use a spatula to scoop out your cream cheese. Store in a cute tub and use it as you would cream cheese. For example as a spread, dip or in recipes.
Nutrition Facts
---
Amount Per Serving

% Daily Value *

Total Fat 64g

99

%

Saturated Fat 59g

295

%

Trans Fat 0g

Cholesterol 0mg

Sodium 916mg

39

%

Total Carbohydrate 17g

6

%

Sugars 6g
---
Vitamin A

3

%

Vitamin C

21

%

Calcium

2

%

Iron

14

%

Thiamin

875

%

Riboflavin

854

%

Niacin

369

%

Vitamin B6

676

%

Vitamin B12

2113

%
* Percent Daily Values are based on a 2,000 calorie diet. Your daily value may be higher or lower depending on your calorie needs.
Coconut milk is a dairy-free great alternative to nut cheese. It's a great immune booster, filled with healthy fats and antioxidants.
Lemons are rich in vitamin C. As such they promote hydration and aid digestion.
Bursting with B vitamins, nutritional yeast is a favorite among vegans. Just one tablespoon provides 180% of the DV of B vitamins. Also contains antioxidants that help your body fight off free radicals.
Salt is essential to maintain the fluid balance inside your body. Pink himalayan salt is my favorite as it's less contaminated than sea salt and contains lots of trace minerals.
"Hey, I'm Rowanna – certified holistic health coach and best selling author. Born and living in Scotland, UK with my husband and 3 children (all vegan). I write evidence-based health content for several multi-million dollar companies. Focusing on natural, kind ways to optimize health and wellbeing for my international clients. I also write recipes, books and courses that will inspire you to live a life filled with energy and joy."
"I just want to say, I think you have just changed my life…"

Your Weekly Dose of Health Inspiration
Easy plant-based (vegan) recipes & health tips. Directly to your inbox.